Trade Shows
Bringing your creative to life
We're the Swiss Army knife of AV companies. We do it all, offering a full suite of event technology services under one roof: AV/IT equipment rental, interactive software development, and video/content production.
Trade Show Solutions
Audio Visual

LED, kiosks, monitors, touch screens: if you need, we have it. We provide rental equipment to enhance the inside of your trade show booth.

IT

Our event IT solutions division implements secure networks and bandwidth partitioning while coordinating with show services and venue infrastructure.

Video Production

Scripting, location shoots, post-production, 3D animation, filming, editing...our crew handles the complete production of your hype videos, B-roll, testimonials, and anything in between.

Strategy & Problem Solving

Have a vision or don't? Have a budget but no concept? Our team of creative technologists excel with these challenges.

Production Support

Needing to reach a larger audience in-person or remote? We can help boost your in-booth presentations, product launches, or sales demos.

Custom Hardware

Holograms, Transparent and Flexible LED...We specialize in the rare equipment. If we don't have it, we'll buy it.

Gamification

Why? To create a competitive atmosphere, increase booth metrics, and it's just fun. We have a catalog of existing rental games available but love a challenge to create something unique for your booth.

Anything Challenging

Did someone else say it was impossible? That word doesn't exist in our vocabulary. We love a good conundrum.

Just try us.
Stamm Stories
Going the distance
Friday phone calls are almost always game changers in our experience. One of our long-time clients reached out on a Friday about some production support. Turns out they needed to shoot 9 testimonial videos in 9 locations spread across North America. The catch? It needed to be done the following week. Arranging the gear and labor that quickly was quite the feat, but we banded together whatever it takes-style and arranged video crews throughout the U.S. (with 1 in Puerto Rico), Canada, and Mexico within days. Then once the crews were locked in, we found out each shoot needed a live stream to allow for an overseas director to participate. We were able to accommodate, and each shoot went smoothly leaving us with an extremely happy client.
Greg Ventzke
VP Client Services, Stamm Media
See our trade show work in action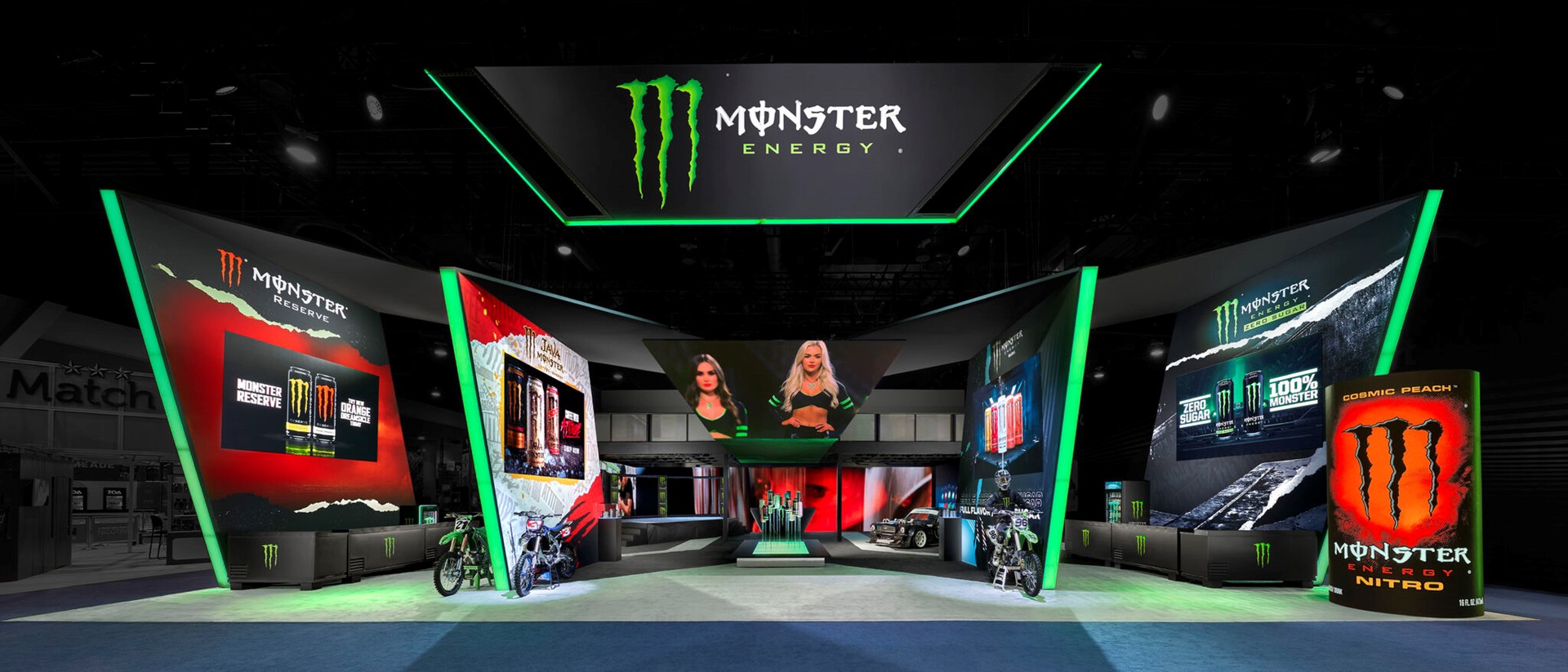 A monster in the room
What:
70' x 70' Booth @ NACS Las Vegas Convention Center
Las Vegas, Nevada
Why:
To unleash an immersive experience that left attendees energized, while establishing the brand as the leading force in the beverage industry. 
How:
Custom Beveled LED Ceiling 
10 Embedded Aluvision Freestanding LED Walls 
Multi-sided 50' x 10' LED Back Wall 
10' x 5' LED Cylinder 
2 RFID Interactive Product Tables 
A feat of engineering
What:
70' x 85' Exhibit @ WPC George R. Brown Convention Center
Houston, Texas
Why:
Making the impossible happen by facilitating and engineering a complex dual-sided helix and synchronized custom-angled LED ceiling.
How:
Custom Angled LED Ceiling
14' Dual-Sided Curving Video Helix
24 Fan HyperVSN Holographic Wall
9 Custom Interactive Applications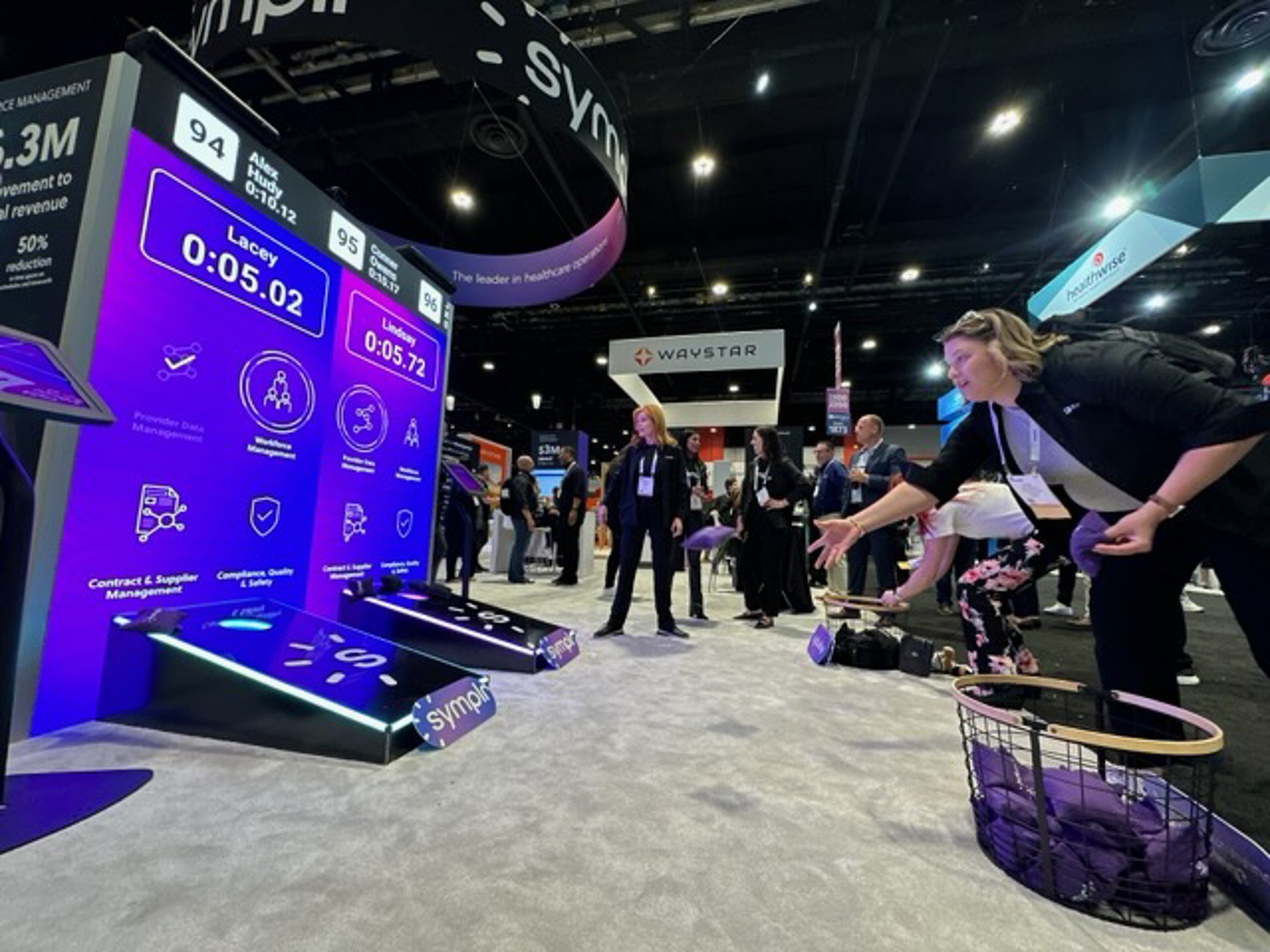 Ace in the hole
What:
50' x 50' Booth @ HIMSS
McCormick Place, Chicago, Illinois
Why:
A custom take on a beloved game to elevate attendee engagement and showcase a brand voice. 
How:
23 Hours of Showtime
Over 1,200 Players, capturing a new lead every 70 seconds
Specialized LED Wall paired with custom sensory boards including integrated lighting effects
Scrolling Leaderboard updated in real-time
Interested?
We work with all budgets, square footage, and anything else. Nothing is too simple or too complicated. We customize our approach to your project needs, being both high tech and high touch.
Schedule a call today!