Activations
Pushing your audience's buttons while they interact with yours
From sophisticated technical to ultra-simplistic solutions, we'll bring your event to life, engaging attendees in a way like they've never experienced before. Our technical and creative teams can turn your vision from words on paper to an impressive reality.
Activations
Audio visual

LED, kiosks, monitors, touch screens: if you need, we have it. We provide rental equipment to enhance the inside of your trade show booth.

IT

Our event IT solutions division implements secure networks and bandwidth partitioning while coordinating with show services and venue infrastructure.

Video Production

Scripting, location shoots, post-production, 3D animation, filming, editing...our crew handles the complete production of your hype videos, B-roll, testimonials, and anything in between.

Strategy & problem solving

Have a vision or don't? Have a budget but no concept? Our team of creative technologists excel with these challenges.

Production support

Needing to reach a larger audience in-person or remote? We can help boost your in-booth presentations, product launches, or sales demos.

Mobile internet

Have an event at a location without existing internet infrastructure? We have multiple mobile solutions to provide internet anywhere you need it.

Custom hardware

Holograms, Transparent and Flexible LED...We specialize in the rare equipment, if we don't have it, we'll buy it.

Anything Challenging

Did someone else say it was impossible? That word doesn't exist in our vocabulary. We love a good conundrum.

Just try us.
Stamm Stories
the new york minute
Tight deadlines are the name of the game we play, but this one was lean. With only three weeks lead time, a Pharma client came to us to coordinate four intricate full-body testimonial shoots for the Proto Hologram, plus labor and gear. Event day comes and we only have 30 minutes to unload the Proto (it's huge) and get it through the building and security into a studio space in the heart of Times Square. Challenge accepted. The execution went off without a hitch, and the client reached out to us days later to talk about future event work partnerships. We'd call that a job well done.
Caleb Brininger
Account Manager, Stamm Media
See our activation work in action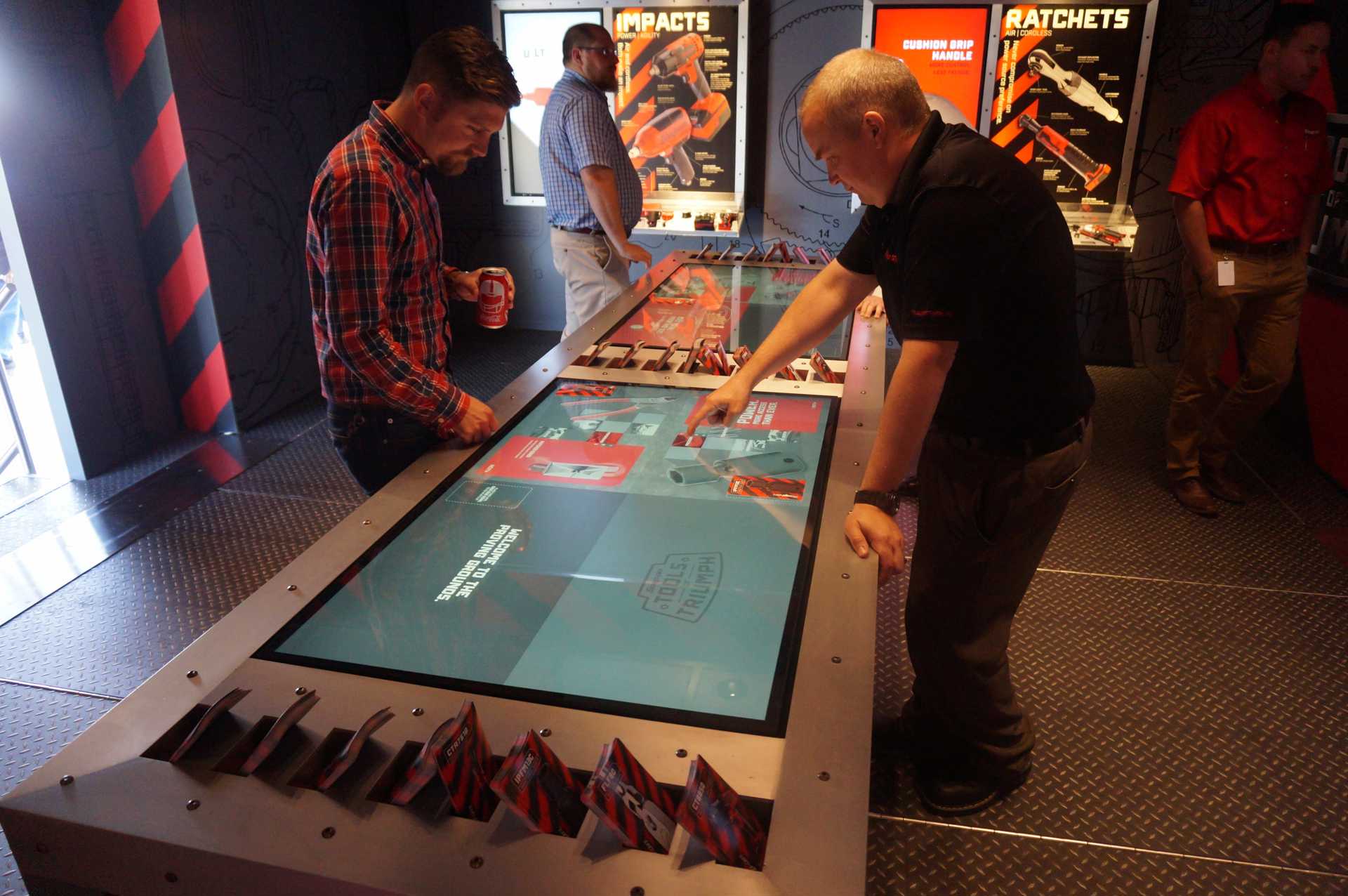 The right tool for the job
What:
Mobile Marketing & Product Demonstration Tour
United States & Canada
Why:
To promote interactive product marketing and engage the client's target audience in various locations across North America.
How:
50+ tours stops
3 semi-trucks loaded with immersive technology including Interactive Product Recognition Tables and 126" 3D Product Viewer
Custom-timed outdoor game with external leaderboard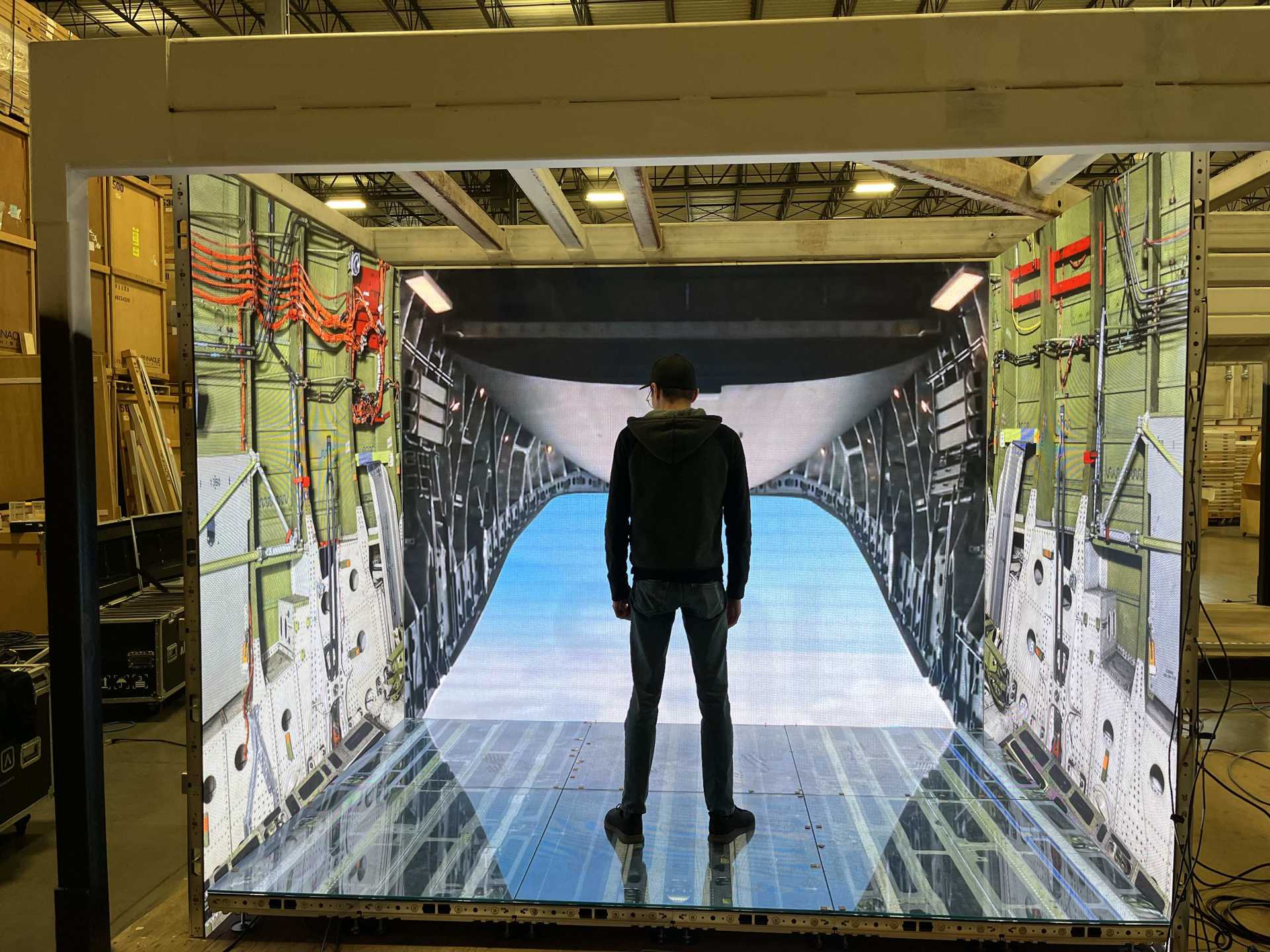 (sky)diving in
What:
Career Path Simulations @ Collegiate Sporting Events
United States
Why:
To create an immersive, multi-sensory experience of a day-in-the-life of trade career paths from the sponsoring brand.
How:
3 Different Simulation Rooms utilizing multi-sided video pods synchronized with sensory features such as heat, wind, scent, lighting, and audio
Custom engagements exclusive to each room with interactive elements enhancing the attendee experience
360-degree custom content developed for each room 
hole-in-one
What:
Outdoor Activation @ Prominent Golf Tour
United States
Why:
Providing audio visual hardware and traveling technician for a multi-state tour throughout the year
How:
13' x 6' LED Wall
Multiple High Res 1.5 LED Posters
Interested?
Stand out against your competitors by giving attendees a brand experience that's more than just swag and literature. We work with the world's leading agencies and brands to develop engagements that leave audiences begging for more.
Elevate my attendee experience